Need a Party Bus for Your Phoenix Bachelorette Party?
We'll Connect You with the Best One in Phoenix.
We have the best deals on party buses and limos in the Phoenix metro
Our large fleet selection can handle any of your party needs
We tailor our services to any bachelorette party imaginable
Passenger safety always comes first. Our drivers are completely insured
Phoenix Party Bus is your go-to resource for party bus and limousine services in the Phoenix metro area. To book a ride, contact us today at (480)347-0743 or fill out the form.
*There is a fee of 20% if an appointment is cancelled.
Get a Phoenix Party Bus for Your Bachelorette Party!
Stunning bachelorette party celebrations around Phoenix.
Perfect for bachelorette parties and weddings.
Safety is our number one priority. Let us handle the driving, so your group can enjoy the night!
Party Bus For Phoenix Bachelorette Party Events
A Phoenix Party Bus or limo is the perfect way to throw your friend a suitable bachelorette party. If you are looking for a flexible ride, then we've got you covered. All you need to do is spend the day doing fun and relaxing activities with friends and the soon-to-be-wed.
Do you have a friend that is getting married and you wish to throw her the ultimate bachelorette party? Then one aspect you will do well not to ignore is how happy she will be if you demonstrate style and class in addition to the fun. Just imagine the look of excitement on her face when you come pick her up on a limo or party bus.
Party bus and limousines with Phoenix Party Bus fits this description perfectly. Your friends will definitely be in for a night that they will always remember. Imagine how much fun it would be for a party bus or a limo, being driven around all night, unlimited stops, bar hopping, clubs, etc.
The bachelorette party usually might probably be the last chance your friend has to be wild. Since it is a special occasion, Phoenix Party Bus will ensure that you, the other guests and, especially, the bride, will drive in luxury and style. All while enjoying yourselves at the comfort and safety we provide. We will give you the chance to ride like celebrities on the bride's special day.
Riding a limo is ideal for a bachelorette party because your group will look and feel like celebrities. Driving around town, everyone will be left wondering who is in that vehicle. Could it be a musician, a movie star or a professional athlete who is in town with his entourage?
The driver will be available to the bride all day, taking her to her favorite salon or any other fun site while she awaits the others. The driver will also be available through dinner, clubs, bars and every other activity till the day's activities have been completed. This is to ensure that you have a smooth and classy ride throughout the day.
We all know that a bachelorette party isn't complete without some alcohol. The only downside to it is the spills that occur as you cruise through town. Well, good news. Our party buses and limousines solve all that. We have made it in such a way that you and your friends will be seated perfectly above the ground in a vehicle fortress. Any and every bumps and pothole wouldn't affect your fun while you drink. We encourage you to drink up from our fully stocked bars and keep the champagne flowing by providing you with a professional and non-drinking driver.
Our party buses and limos will provide you with a high level of security, ensuring that you will hold your bachelorette party without any security concerns. We'll fill up our tank before picking you up to make sure that stopping for gas will never be a cause to kill the mood of the party.
We acknowledge and encourage that you become adventurous on this day. Your bachelorette party should have no limit. If you wish to travel off-road, then we will be there with you every step of the way. Well, as long as you agree to get the bride back in time for her wedding. Our party bus and limos will be available to you for as long as you want.
Give us a shot. Pick out your choice of vehicle and give us a call for a free quote.
Check out our wedding related articles below for more Phoenix weddings information:
Why Choose Phoenix Party Bus?
Complete Party Solution
We provide everything you need to make your special event a memorable one. All you have to do is bring your friends.
Any Event Imaginable
We have a variety of Phoenix party buses and limos in our fleet. Our team can help tailor the perfect party bus and extras to meet your needs–big or small.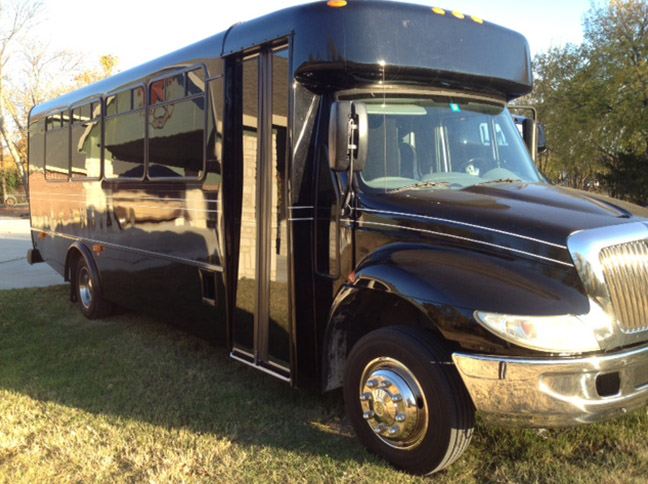 Always Arrive Home Safe
Why risk getting pulled over and going to jail for a DUI? It's not worth it. We'll get you home safe and sound from your night on the town.