Need a Party Bus for Your Phoenix Charter Services?
We'll Connect You with the Best One in Phoenix.
We have the best deals on party buses and limos in the Phoenix metro
Our large fleet selection can handle any of your transportation needs
We tailor our services to any charter services demand imaginable
Passenger safety always comes first. Our drivers are completely insured
Phoenix Party Bus is your go-to resource for party bus and limousine services in the Phoenix metro area. To book a ride, contact us today at (480)347-0743 or fill out the form.
*There is a fee of 20% if an appointment is cancelled.
Get a Phoenix Party Bus or Coach Bus for Your Charter Services!
The best charter service provider in the Phoenix metro!
Perfect for big events and tours around Phoenix.
Safety is our number one priority. Let us handle the driving, so your group can enjoy the trip!
Phoenix Charter Bus Travel Benefits
Getting a large group where they need to go using a charter bus is the most efficient and convenient way to travel and Phoenix Party Ride has some of the best coaches in the metro. Offering a wide selection of luxury coaches for various group sizes, our exceptional fleet features both Mini Coaches and Luxury Coaches with capacities ranging from 20-56 passengers. Just a few of the amenities you can expect to enjoy when booking a charter bus with Phoenix Party Ride are Flat Screen TVs, Multi-Speaker Sound Systems, Restrooms, Reclining Chairs, Dynamic Lighting and more!
Safest Way to Go
One of the most important benefits of traveling by charter bus is safety. Our licensed drivers are trained in driving in all types of traffic situations and are very adept at dealing with parking pains. Also, our charter bus drivers are highly experienced in driving during inclement weather and challenging conditions. Phoenix Party Ride is committed to getting passengers to their destinations safely and in a timely manner. Having a professional and experienced driver ensures that your group can relax and know that you are in safe hands.
Options and Versatility
When booking a charter bus, the possibilities are truly endless. If you're looking for an efficient option for taking your group on a tour of the city, taking the gang to a hiking adventure, or getting your entire colleagues to the airport on time, charter buses are the simplest and most flexible option. Taking a coach to the airport means no one in your party will have to pay for overnight fees and parking!
Perks of Being Eco-Friendly
It's estimated that a charter bus that is booked to capacity has the potential of removing fifty-five cars from the highway. And, those same people will be simultaneously saving on gas and avoiding traffic delays while dramatically decreasing the overall amount of carbon emissions. Of every vehicle traversing the highways, charter buses emit the least amount of carbon dioxide and are six times more fuel efficient than passenger cars. When booking a charter bus with Phoenix Party Ride, you'll feel good about yourself knowing you've done a part to help saving the environment by minimizing your carbon footprint.
Relaxing Travel
Coordinating group travel can be stressful and would normally defeat the purpose of enjoying your destination. So sit back and relax as we chauffeur you and your group without the hassle of navigating and parking.
Phoenix Party Ride is committed to making sure you can enjoy your travel to and from your event or engagement knowing you're in the hands of licensed, experienced and insured drivers. So, have a relaxing ride, arrive on time to your event and enjoy the beverages of your choice in safety as we take care of all your charter bus transportation needs.
Why Choose Phoenix Party Bus?
Complete Party Solution
We provide everything you need to make your special event a memorable one. All you have to do is bring your friends.
Any Event Imaginable
We have a variety of Phoenix party buses and limos in our fleet. Our team can help tailor the perfect party bus and extras to meet your needs–big or small.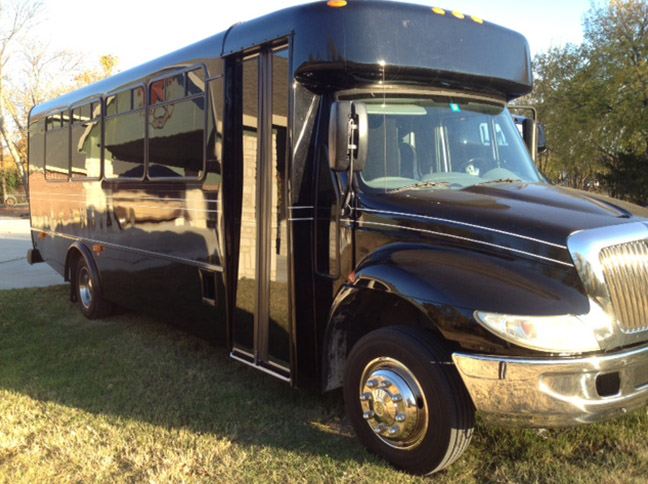 Always Arrive Home Safe
Why risk getting pulled over and going to jail for a DUI? It's not worth it. We'll get you home safe and sound from your night on the town.