Need a Party Bus for Your Next Christmas Celebration?
We'll Connect You with the Best One in Phoenix.
We have the best deals on party buses and limos in the Phoenix metro
Our large fleet selection can handle any of your party needs
We tailor our services to any Christmas celebration imaginable
Passenger safety always comes first. Our drivers are completely insured
Phoenix Party Bus is your go-to resource for party bus and limousine services in the Phoenix metro area. To book a ride, contact us today at (480)347-0743 or fill out the form.
*There is a fee of 20% if an appointment is cancelled.
Get a Phoenix Party Bus for Your Christmas Celebration!
Stunning Christmas party celebrations around Phoenix.
Perfect for Christmas light tours and holiday parties.
Safety is our number one priority. Let us handle the driving, so your group can enjoy the night!
Reserve a Phoenix Party Bus or Limo This Christmas
From festivals to concerts to museum events, celebrating Christmas in Phoenix can get even the gloomiest holiday hum-bugger into the spirit of the season. There's nothing but Christmas joy to be had with a gathering of friends and family setting out to experience sights and sounds of the city while traveling on a Phoenix party bus or limousine. If you're planning to get engaged during Christmas time, nothing quite compares to the ambience created when you make your special proposal from within the comfort of one of our luxurious limousines touring Phoenix when it's filled with holiday lights.
Phoenix Events, Attractions and Things to Do During Christmas
Christmas shopping has never been more exciting than when you visit Downtown Glendale. During the opening night, the Glendale Glitters Spectacular Weekend showcases holiday entertainment, food, hand-crafted gifts, a children's wonderland, and visits with Santa which is perfect for hyping up that family spirit during the yuletide season.
For friends wanting to hang out, visiting Ahwatukee is the perfect place for experiencing that Christmas joy. They have carnival rides, community entertainment, a beer garden, Marketplace Street Fair, and the Harley Parade. Also, Chandler Boulevard in South Phoenix is widely decorated with millions of LED lights that can be seen nightly from 6pm to 11pm.
During this season, the Phoenix Zoo is transformed into an almost surreal wonderland with their display of festive holiday lights and lighted animal sculptures. Although you could only see this at night when the zoo is already closed, this makes it a perfect ending to your trip there once you visit the many attractions and animals that call that place their home.
The Westgate Entertainment District is also a place you shouldn't miss visiting. With performances from professional ice skaters, public skating sessions, a tree lighting ceremony, visits from Santa, horse drawn carriages, and nightly snowfall, you'll surely feel that perfect blend of cold and warm during this holiday.
For the art-lovers in your circle, make a day out of an escorted trip in the Phoenix party bus or limousine to Merry Main Street during Fridays and Saturdays. They feature hundreds of art and crafts from local artists and vendors. They also feature the Winter Wonderland Ice Rink which is over 4000 square feet of ice and fun for family and friends.
Parking spaces will never be a problem for you and your company if you wish to go witness the annual Mesa Temple Garden Christmas Lights display. The true spirit of goodwill and peace is literally felt once you see the spectacular exhibit of hundreds of thousands of lights that's accompanied by the sounds of the holiday. Free concerts also take place nightly which makes the evening filled with holiday cheer.
Phoenix Party Ride is committed to making sure you can enjoy your holiday events knowing you're in the hands of licensed, experienced and insured drivers. So, have a relaxing Christmas holiday, arrive on time to all your engagements and enjoy the beverages of the season in safety knowing we're here to take care of your holiday transportation needs.
Why Choose Phoenix Party Bus?
Celebrate The Christmas Season
Does your group of friends or family need a rockin' good time? Let us make your office party a memorable one with a party bus or limo!
Any Event Imaginable
We have a variety of Phoenix party buses and limos in our fleet. Our team can help tailor the perfect party bus and extras to meet your needs–big or small.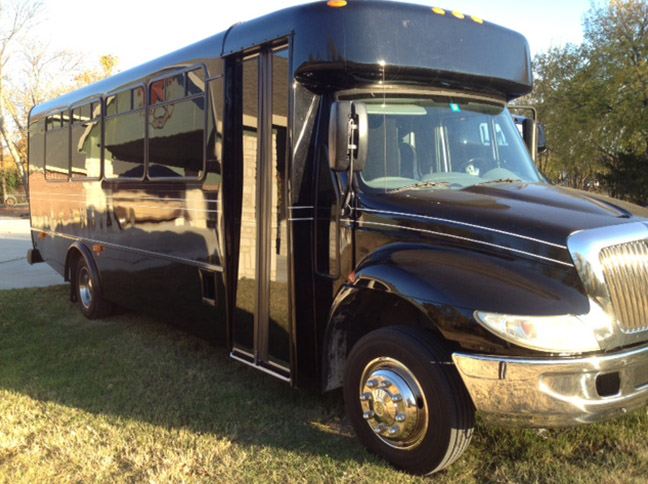 Always Arrive Home Safe
Why risk getting pulled over and going to jail for a DUI? It's not worth it. We'll get you home safe and sound from your night on the town.