Need a Party Bus for Your Phoenix Special Dinner Out Celebration?
We'll Connect You with the Best One in Phoenix.
We have the best deals on party buses and limos in the Phoenix metro
Our large fleet selection can handle any of your party needs
We tailor our services to any dinner party imaginable
Passenger safety always comes first. Our drivers are completely insured
Phoenix Party Bus is your go-to resource for party bus and limousine services in the Phoenix metro area. To book a ride, contact us today at (480)347-0743 or fill out the form.
*There is a fee of 20% if an appointment is cancelled.
Get a Phoenix Party Bus for a Dinner Out!
Stunning dinner out party celebrations around Phoenix.
Perfect for special dinners out.
Safety is our number one priority. Let us handle the driving, so your group can enjoy the night!
Dining Venues as Special as Phoenix Itself
Growing in its notoriety as a national cuisine destination, Phoenix is home to a culturally-diverse array of restaurants featuring Southwestern, Mexican, Latin American, Italian, and American cuisines. On any occasion or even on regular nights, going to these places are made extra special when you board our Phoenix party bus or limousine rides. Here's a list of some places we'd recommend to you that would surely satisfy even the most refined palettes.
Fuego Bistro has built its reputation as one of the "In The Know" restaurants in the Midtown dining scene. Fill your cravings from their menu of Latin fusion cuisine and get to kick back some margaritas and mojitos while enjoying the live music.
Located in downtown Phoenix, the Arrogant Butcher is a lively steakhouse serving New American cuisine in an upscale setting. They have three private dining rooms along with patio, bar and lounge space that can be reserved for any occasion.
For those adoring French cuisine, make Vincent Market Bistro your special dinner destination. It's a cozy, chic bistro serving French staples & a daily fixed-price menu in white-tablecloth surrounds.
Boasting a wine cellar with over 3500 select wines, Wright's at the Biltmore in central Phoenix feature several private dining rooms for groups wanting to savor Native American delicacies.
For a traditional Mexican and South American experience, consider Chico Malo at W Jefferson St. as they also have a carefully cultivated lineup of craft cocktails that will surely make your dining experience truly Southern.
Italian food at its best is what you'll find at L'amore Italian Restaurant. Enjoy their elevated Italian dishes in the formal room while listening to soft music or in their tree lined patio overlooking the Phoenix Mountain Preserves.
The Stockyards Steakhouse is known as the place to go for a warm and welcoming setting and food that is consistently exceptional. Inspired by a Wild West motif, they have a beef-heavy menu and saloon like quarters to make you feel like eating out in the old West.
If seafood is what you're looking for, Bluewater Grill Seafood Restaurant & Market is an ideal venue for a special dinner. Each year, they offer more than 40 varieties of seafood, with oysters on the half shell, an award winning chowder, and a kid's menu in a relaxed, nautically themed space.
Phoenix Party Ride is committed to making sure you can enjoy your travel to and from your special dinner celebration knowing you're in the hands of licensed, experienced and insured drivers. So, have a relaxing ride, arrive on time for your reservation and enjoy the beverages of your choice in safety as we take care of all your special dinner shuttle transportation needs.

Why Choose Phoenix Party Bus?
Complete Party Solution
We provide everything you need to make your special event a memorable one. All you have to do is bring your friends.
Any Event Imaginable
We have a variety of Phoenix party buses and limos in our fleet. Our team can help tailor the perfect party bus and extras to meet your needs–big or small.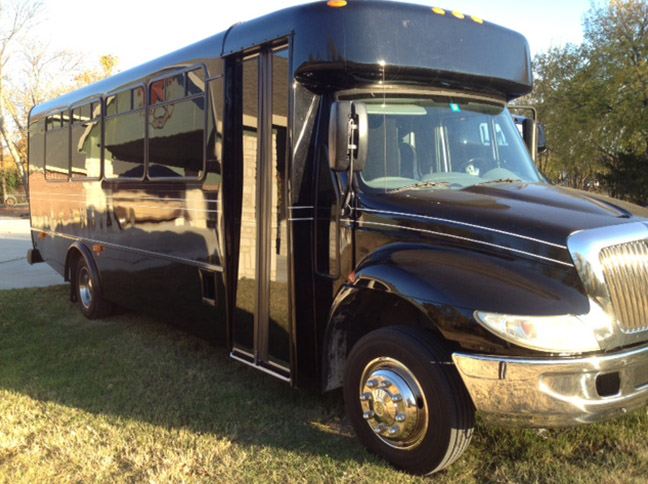 Always Arrive Home Safe
Why risk getting pulled over and going to jail for a DUI? It's not worth it. We'll get you home safe and sound from your night on the town.