Need a Party Bus for Your Next Phoenix Concert?
We'll Connect You with the Best One in Phoenix.
We have the best deals on party buses and limos in the Phoenix metro
Our large fleet selection can handle any of your concert party needs
We tailor our services to any concert event imaginable
Passenger safety always comes first. Our drivers are completely insured
Phoenix Party Bus is your go-to resource for party bus and limousine services in the Phoenix metro area. To book a ride, contact us today at (480)347-0743 or fill out the form.
*There is a fee of 20% if an appointment is cancelled.
Get a Phoenix Party Bus for Your Most Awaited Concert!
Stunning concerts around Phoenix.
Need a flexible commute? We got you covered! We can take you to any establishment before or after the concert.
Safety is our number one priority. Let us handle the driving, so your group can enjoy the night!
Start the Party Before the Concert with Phoenix Party Ride
Your favorite band is scheduled to play in Phoenix but you're faced with the dilemma of getting to the venue and looking for parking space. Here at Phoenix Party Ride, we have the solution with a pre-concert party in one of our limousines or Party Bus. We can pick you up and your friends and play music to get you ready for the show and you can sit back and enjoy the view from inside one of our luxurious rides. Plus, your group will save money when you can bypass the fees charged for parking at the concert venue.
Phoenix Concert Venues
When you're ready for a night out for music in Phoenix, Phoenix Party Ride can escort you and your friends to one of the many clubs, bars and music halls showcasing a great range of musicians. The music scene is bustling with many seasoned and up-and-coming artists and Phoenix Party Ride takes passengers to all the prime locations for tunes in the city.
For years now, local musicians and famous artists come to perform at Ak-Chin Pavilion. Under the pavilion roof, guests of up to over 8000 could come pouring in and still be seated comfortably while another 12000 can witness the show from the hillside just behind the main stands. No wonder it's considered to be the top spot for performances since nothing beats good music than a large crowd cheering and going wild.
Located in the historic warehouse district in Downtown Phoenix, Last Exit Live is another great place to come see your favorite band since a lot of national touring acts come to Phoenix and play here due to its cozy Indie vibe set with an old school curtain and upscale sound and lighting.
We'll drive you to the door in one of our fun and rocking Party Buses or with a small group of friends in the luxury of one of our limousines to the entrance of The Pressroom when your favorite band is on the marquee at one of Phoenix top music halls featuring a state-of-the-art sound system and an arena with a capacity of more than 1,000. Hosting major entertainers and headlining bands, a full bar enhances the experience.
Nowadays, the Rebel Lounge is known to be a live music venue where emerging bands from different genres come to get their music heard. Little do people know that they have been hosting some of the best in alternative rock while they were still on their way to prominence. Bands like Green Day, Nirvana, Rage Against The Machine and Tool have all come here. During the 2000s, the club was revamped and bookings started to become more diverse, spanning from indie to rock and even metal. So when your favorite band comes to play, we guarantee that you'll be hyped in one of our party buses or limousines even before the rocking and head banging begins.
Phoenix Party Ride is committed to making sure you and your friends will enjoy your concert events knowing you're in the hands of licensed, experienced and insured drivers. So, have a relaxing entertainment experience, arrive on time and enjoy the beverages of the day in safety knowing we're here to take care of your concert and event transportation needs.
Why Choose Phoenix Party Bus?
Complete Party Solution
We provide everything you need to make your special event a memorable one. All you have to do is bring your friends.
Any Event Imaginable
We have a variety of Phoenix party buses and limos in our fleet. Our team can help tailor the perfect party bus and extras to meet your needs–big or small.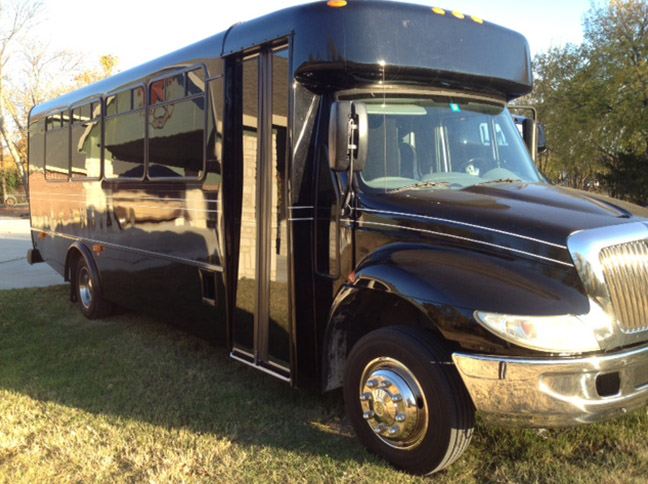 Always Arrive Home Safe
Why risk getting pulled over and going to jail for a DUI? It's not worth it. We'll get you home safe and sound from your night on the town.