Need a Party Bus for Your Phoenix Graduation Celebration?
We'll Connect You with the Best One in Phoenix.
We have the best deals on party buses and limos in the Phoenix metro
Our large fleet selection can handle any of your graduation party needs
We tailor our services to any graduation celebration imaginable
Passenger safety always comes first. Our drivers are completely insured
Phoenix Party Bus is your go-to resource for party bus and limousine services in the Phoenix metro area. To book a ride, contact us today at (480)347-0743 or fill out the form.
*There is a fee of 20% if an appointment is cancelled.
Get a Phoenix Party Bus for Your Graduation!
Stunning graduation party celebrations around Phoenix.
Perfect for graduation ceremonies and after parties.
Safety is our number one priority. Let us handle the driving, so your group can enjoy the night!
Arrive at the Ceremony in a Stellar Ride
Some of Phoenix's most special events taking place in the spring and summer are high school and college graduations. We atPhoenix Party Ride have a fleet of extraordinary limousines and party buses to make the celebrations an event to remember. Take your graduate, family and friends to the ceremony seated in luxury and enjoying our fully stocked wet bar, for those of drinking age, inside one of our spaciously-appointed vehicles.
Where to Go Following the Phoenix Graduation Ceremony
Whether your graduate wants a formal party or a casual get-together with friends, Phoenix boasts a long list of venues for special celebrations. So, here are a few suggested venues Phoenix Party Ride can escort you to which are guaranteed to offer great dining and a festive scene.
Have a sumptuous dinner at Red Embers located in Uptown Valley and roam the entertainment venue which features 40 bowling lanes, billiards, a sports theatre, laser tag, and over 80 prize games and live entertainment. Private rooms are also available for groups wanting to celebrate with their closest friends and loved ones.
You may also want to consider celebrating at The Arrogant Butcher which is located in Downtown Phoenix. They feature three private dining rooms which can accommodate up to 18, up to 22, and up to 55 guests complete with a patio, bar, and lounge space for that intimate get together. For $50 a person, you can choose from set menus including the CityScape, highlighted by smoked salmon rilette, crab-stuffed chicken, sweet-potato tortelli, beef short rib stew, grilled salmon and salted caramel pudding.
Sky Deck Bar at The Clarendon Hotel and Spa is a great spot for drinking while taking in a view of Phoenix's mesmerizing skyline and desert landscape. Since graduations usually occur during the weekends, it would be perfect since a jazz band performs to liven up the evening.
If you're looking for a western themed restaurant with an amazing view of the city and country bands to celebrate your graduation, then Rustler's Rooste is place to go to. What makes this place even more western is the legend that cattle rustlers used to make the original site their hideout. They have a critter out front, an enormous long horn steer named Horney that greets guests upon coming in. Once you open the door, you enter part of an old mine shaft up to their top floor where the Mountaintop Saloon is found.
Phoenix Party Ride is committed to making sure you can enjoy your graduation day knowing you're in the hands of licensed, experienced and insured drivers. So, have a relaxing commencement celebration, arrive on time to witness the graduate receive their hard earned diploma and enjoy the beverages of the season in safety knowing we're here to take care of your graduation day transportation needs.
Why Choose Phoenix Party Bus?
Complete Party Solution
We provide everything you need to make your special event a memorable one. All you have to do is bring your friends.
Any Event Imaginable
We have a variety of Phoenix party buses and limos in our fleet. Our team can help tailor the perfect party bus and extras to meet your needs–big or small.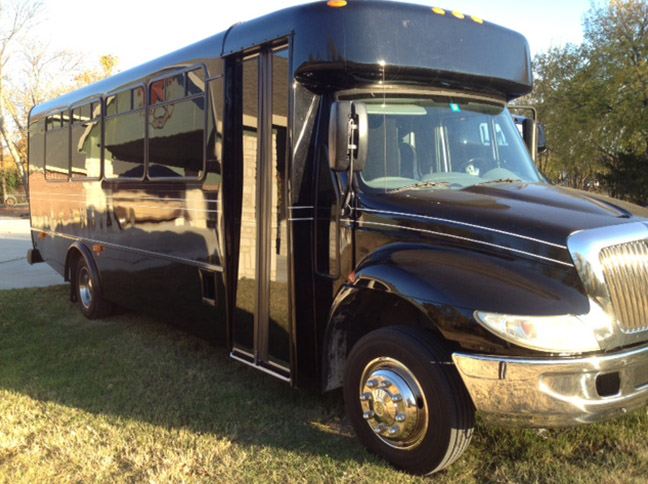 Always Arrive Home Safe
Why risk getting pulled over and going to jail for a DUI? It's not worth it. We'll get you home safe and sound from your night on the town.