Need a Party Bus for Your Phoenix Retirement Party Celebration?
We'll Connect You with the Best One in Phoenix.
We have the best deals on party buses and limos in the Phoenix metro
Our large fleet selection can handle any of your party needs
We tailor our services to any retirement party imaginable
Passenger safety always comes first. Our drivers are completely insured
Phoenix Party Bus is your go-to resource for party bus and limousine services in the Phoenix metro area. To book a ride, contact us today at (480)347-0743 or fill out the form.
*There is a fee of 20% if an appointment is cancelled.
Get a Phoenix Party Bus for Your Retirement Party!
Stunning retirement party celebrations around Phoenix.
Perfect for retirement celebrations.
Safety is our number one priority. Let us handle the driving, so your group can enjoy the night!
Trending Retirement Party Venues
Retirement parties mark a person's accomplishment in his or her lifetime. And, if you want to plan a party that isn't the typical event hall buffet dinner, let us take you in style and comfort in the Phoenix party bus or a luxury limousine to one of these extraordinary retirement party venue suggestions.
Coup De Tartes provides upscale French and American cuisine and is where you would want to celebrate your life's achievement. They offer several private dining options and even have a 1920s era themed room that can accommodate guests of up to 100. Also, the Coup De Tartes has a 1500 square foot lawn, a brick patio, and veranda that are perfect for intimate celebrations like the one you're having.
Consider taking your closest friends and colleagues for a spectacular horse race at the Turf Paradise Race Course. Located on 19th Avenue just south of Bell Road, Turf Paradise is a thoroughbred and horse racetrack that feature simulcast racing seven days a week.
Another prime location for retirement parties is the Talking Stick Resort & Casino, a luxury hotel and resort casino that can host any kind of event imaginable. Get to play in style and maybe even bring home some winnings, or play golf with friends, family and work buddies and enjoy fine dining at the Orange Sky restaurant as you gaze at the 360 degree view of the valley.
Offering several trails, exhibitions, tours, and numerous activities, the Desert Botanical Garden is a living museum of around 5000 plants from all over the world. You can host your party in this lively paradise of flora and even take activities like the Flashlight Tour, Desert Night Cinema, Electric Desert and much more.
A prized Phoenix event space, the Phoenix Art Museum is the Southwest United States' largest art museum for visual art. Get to host your party in the Cummings Great Hall, Greenbaum Lobby, Rineberg Gallery, JPMorgan Chase Lobby, or Singer Hall where each has its own grandeur and the fact that the Museum houses over 18,000 work collections from around the world and the many travelling exhibitions will make your party even more remarkable.
If the guest of honor is a wine enthusiast, consider holding the celebration at My Wine Cellar & Bistro. The perfect event venue for experiencing seasonal wines paired with an eclectic menu of Italian & Southwestern eats. They also provide tastings and classes for those wanting to develop their taste for the refined.
Phoenix Party Ride is committed to making sure you can enjoy your travel to and from your retirement party knowing you're in the hands of licensed, experienced and insured drivers. So, have a relaxing ride, arrive on time and enjoy the beverages of your choice in safety as we take care of all your retirement celebration transportation needs.
Why Choose Phoenix Party Bus?
Complete Party Solution
We provide everything you need to make your special event a memorable one. All you have to do is bring your friends.
Any Event Imaginable
We have a variety of Phoenix party buses and limos in our fleet. Our team can help tailor the perfect party bus and extras to meet your needs–big or small.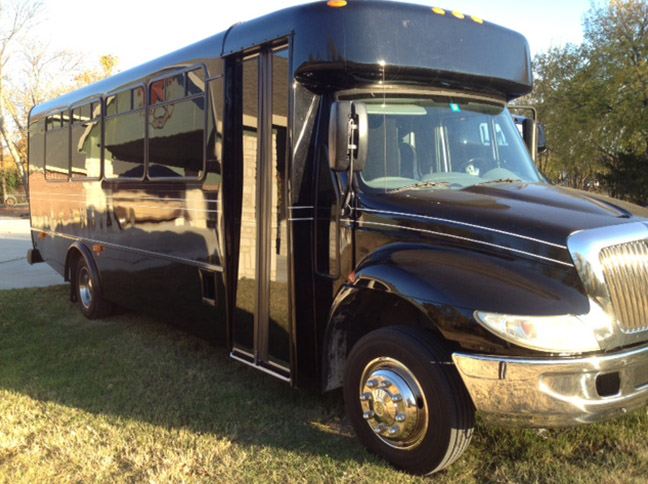 Always Arrive Home Safe
Why risk getting pulled over and going to jail for a DUI? It's not worth it. We'll get you home safe and sound from your night on the town.