Need a Phoenix Party Bus for Your Kid's Quinceanera Party Celebration?
We'll Connect You with the Best One in Phoenix.
We have the best deals on party buses and limos in the Phoenix metro
Our large fleet selection can handle any of your party needs
We tailor our services to any kid's Quinceanera party imaginable
Passenger safety always comes first. Our drivers are completely insured
Phoenix Party Bus is your go-to resource for party bus and limousine services in the Phoenix metro area. To book a ride, contact us today at (480)347-0743 or fill out the form.
*There is a fee of 20% if an appointment is cancelled.
Get a Party Bus for Your Kid's Sweet 16 Party!
Stunning Quinceanera party celebrations around Phoenix.
Perfect for Quinceanera parties.
Safety is our number one priority. Let us handle the driving, so your group of kids can enjoy the night!
Party Bus for Quinceaneras and Sweet 16 Parties
When you are preparing for your teenager's sweet sixteen or Quinceaneras party, the task may seem daunting as there are many things to consider. The race to make this once in a lifetime celebration perfect usually wears down on most people.
The type of birthday party to organize for your son or your daughter is something that will likely leave you sleepless at night. You would want them to have fun with their friends and make it a memorable day that they will remember for the rest of their lives. There is a fear though that allowing them to run wild and unchecked will see them engage in things such as alcohol, fights, harmful substances, and drunk driving.
Well, we have good news for you. At Phoenix Party Bus, you can organize your child's Quinceaneras birthday on wheels. We have a wide array of party buses and limousines that will ensure that your growing kid has a fun and exciting day while staying within limits.
Your child will definitely enjoy the refreshing change of scenery as our party buses and limousines are designed to have the perfect mix of clean, wholesome fun and safety for your child and his or her friends.
With Phoenix Party Bus rides, everyone will be present at the venue of your child's Quinceaneras birthday party. We guarantee that we will pick everyone in your kid's guest list and have the party started once they board our elegant party bus or limousine. This way, we will save you the stress of planning and other logistics issue.
Since they are still teenagers, you might worry that they wouldn't be able to handle the occasion properly and maturely. Worry not for we have a team of highly qualified and experienced chauffeurs, thus your kids can focus on partying during the ride and having fun while we drive and ensure their safety.
Your child and his or her friends should take full advantage of our party buses and limousines to listen to their favorite tracks, enjoy ice-cold soft drinks, and have fun. Our driver will be in charge of taking them via the best routes, avoiding traffic that would ruin their day, getting a parking spot and reaching their destination on the dot.
If your child and the friends are planning to go to several locations on that day such as concert halls, dance clubs, restaurants, tourist attractions and others, then booking our party bus or limousine will be more convenient. They do not have to take one vehicle after the other or put you through the stress of driving to those locations. Our drivers will handle that, ensuring that they get to where they need to be while accounting for everyone before and after each venue.
A Quinceaneras birthday wouldn't be complete if the kids don't get back home safely or on-time. Each parent would want to see his child return home unharmed and that is what Phoenix Party Bus promises to deliver on their special day. The celebrant and his or her friends will be dropped off at the pre-arranged place so that their parents can pick them up without any hassles or they can take a ride home safely. One thing is for sure, allowing Phoenix Party Bus to handle your kid's Quinceaneras birthday on our party buses or limousines will be an unforgettable celebration for your child and his or her friends.
Call us today to ensure that your teenager celebrates a fun-filled, one of a kind Quinceaneras birthday.
Why Choose Phoenix Party Bus?
Complete Party Solution
We provide everything you need to make your special event a memorable one. All you have to do is bring your friends.
Any Event Imaginable
We have a variety of Phoenix party buses and limos in our fleet. Our team can help tailor the perfect party bus and extras to meet your needs–big or small.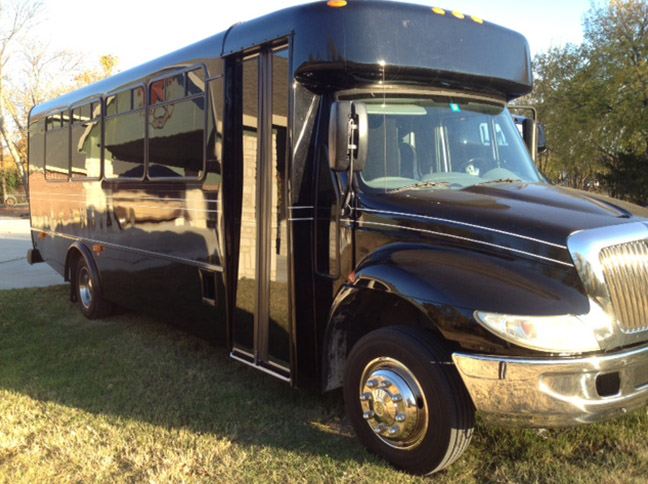 Always Arrive Home Safe
Why risk getting pulled over and going to jail for a DUI? It's not worth it. We'll get you home safe and sound from your night on the town.