Need a Party Bus for Your Phoenix Bachelor Party?
We'll Connect You with the Best One in Phoenix.
We have the best deals on party buses and limos in the Phoenix metro
Our large fleet selection can handle any of your bachelor party needs
We tailor our services to any bachelor party celebration imaginable
Passenger safety always comes first. Our drivers are completely insured
Phoenix Party Bus is your go-to resource for party bus and limousine services in the Phoenix metro area. To book a ride, contact us today at (480)347-0743 or fill out the form.
*There is a fee of 20% if an appointment is cancelled.
Get a Phoenix Party Bus for Your Bachelor Party!
Stunning bachelor party celebrations around Phoenix.
Perfect for guys' bachelor parties and weddings.
Safety is our number one priority. Let us handle the driving, so your group can enjoy the night!
Taking Boys Night Out Up a Notch Or Two With A Phoenix Party Bus
Get all your friends together for one last hoorah and elevate the evening when you can kick back in the comfort of one of Phoenix Party Ride's limousines or pack into the back of the party bus. Considered a mini club of its own, the Party Bus has amenities like a fully stocked wet bar and comfortable seating so everyone can get the party going even on wheels.
Booking a ride on a party bus or limousine takes away the hassle of coordinating carpools and hailing taxis for a night out of club-hopping. Just give our driver a list of places you want to check out and we'll make sure everyone is accounted for before and after every stop.
Some of Phoenix's Best Bachelor Party Destination Ideas
Planning a bachelor party is the top job of any best man so Phoenix Party Ride has put together a few locations to keep at the top of the list so the groom considers you a hero.
Vegas might sound like the perfect idea to spend the last day as a single guy, but if you only need to go to Scottsdale and find that every type of fun you're looking for in a casino could be had there, then check right in at the Talking Stick Resort. You'll find all the gambling and drinking you could ever imagine yourself doing and even enjoy a casual puff at their cigar bar which is dimly lit with over 70 scotches and whiskeys to choose from. They provide the ideal last day of freedom for your soon to be wed friend.
If the groom is the type who's looking for an activity where you get to shoot and have fun without worrying about actually killing anyone, then the American Paintball Coliseum is where you ought to be with your buddies. From paintball to airsoft and even laser tag, you'll surely have a thrilling celebration as you play in three different fields that's especially designed and customized for whatever you choose for maximum fun.
For a night of dancing, drinking and playing, the Gypsy Bar in downtown phoenix provides the perfect atmosphere to let loose and just dance the night away. Part arcade and part nightclub, you'll never have to go anywhere else to enjoy one last breath of freedom as you get your groove and slay the dance floor to the sick beats of the DJ. They also have a game lounge featuring over 40 arcade games just so you and your buddies could remember the simple life of being young again.
Whether you choose to fill up before or simply choose to end the night with a delicious steak, our courteous and professional driver can take you to Steak44 where you could enjoy high-end steaks, gourmet filets, seafood and all other favorites in a modernly chic venue. You might also consider the Stockyard's Steakhouse where they have a beef-heavy menu and the place is literally shouting "Wild, wild west" from all the décor and saloon like quarters.
Phoenix Party Ride is committed to making sure you can enjoy your bachelor parties knowing you're in the hands of licensed, experienced and insured drivers. So, have a wild and wonderful party, arrive on time to all your engagements and enjoy the beverages of the evening in safety knowing we're here to take care of your bachelor party transportation needs.
Check out our wedding related articles below for more Phoenix weddings information:
Why Choose Phoenix Party Bus?
Complete Party Solution
We provide everything you need to make your special event a memorable one. All you have to do is bring your friends.
Any Event Imaginable
We have a variety of Phoenix party buses and limos in our fleet. Our team can help tailor the perfect party bus and extras to meet your needs–big or small.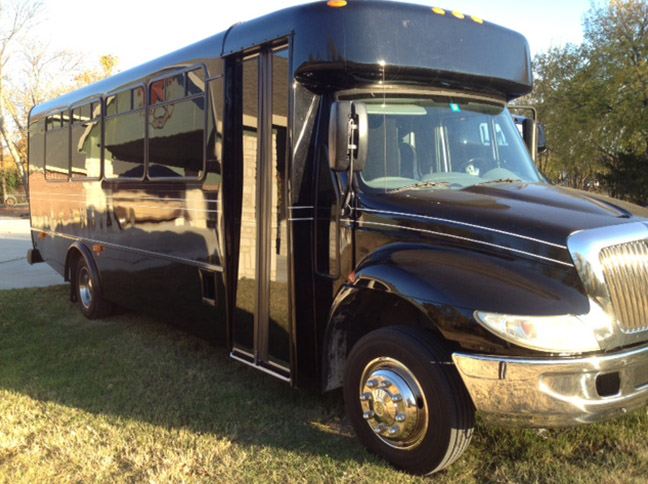 Always Arrive Home Safe
Why risk getting pulled over and going to jail for a DUI? It's not worth it. We'll get you home safe and sound from your night on the town.