Need a Party Bus for Your Phoenix Wedding Celebration?
We'll Connect You with the Best One in Phoenix.
We have the best deals on party buses and limos in the Phoenix metro
Our large fleet selection can handle any of your wedding transport needs
We tailor our services to any wedding celebration imaginable
Passenger safety always comes first. Our drivers are completely insured
Phoenix Party Bus is your go-to resource for party bus and limousine services in the Phoenix metro area. To book a ride, contact us today at (480)347-0743 or fill out the form.
*There is a fee of 20% if an appointment is cancelled.
Get a Phoenix Party Bus or Limo for Your Wedding!
Stunning wedding celebrations around Phoenix.
Perfect limos, party buses and coach buses for transporting guests.
Safety is our number one priority. Let us handle the driving, so your group can enjoy the celebration!
The Solution to Wedding Day Transportation Shuttle Stress
We at Phoenix Party Ride know how hard and stressful it is to plan your wonderful day of celebrating your love together with friends and family. That is why we are here to help take care of your transportation needs and guarantee that everyone arrives safely for your big day.
No matter how large your Phoenix wedding party is, our Phoenix party buses can be the perfect answer for taking everyone to the ceremony. Our Phoenix limousines are perfect for escorting the bride, her maid of honor, and bridesmaids right to the doorstep to keep those gowns in pristine condition. On the other hand, our shuttle buses and coach buses are perfect for transporting your family and friends to and from the church and even to the reception place knowing they are all in good hands.
Phoenix Wedding Venue Options
Booking your wedding at one of Phoenix's inspiring wedding venues will make your day extra special. With so many places to choose from concept spaces to outdoor setups, these Phoenix Party Ride suggestions will guarantee a memorable event.
Voted the best wedding venue in Arizona by several industry magazines, The Farm at South Mountain is the perfect place for a rustic themed wedding. They offer two separate venues that can accommodate any wedding size. The Canopy in the Grove sets a backdrop of pecan trees and the South Mountain during the ceremony and is perfect for larger weddings; while the Stone Grove is a one-of-a-kind romantic European style venue with its mortar free stone designs. This 10 acre property allows guests to dine among the trees and dance under the stars as joy and laughter fill the air.
Located in South 27th Avenue, the Venue at the Grove provides a stunning backdrop of lighted pecan trees that never fails to elicit a "Wow!" from guests and couples. As the sun drops, the golden light slowly creeps up behind the trees and creates a dreamlike scenery that's perfect for couples opting for a festive celebration than a formal one.
The Venue at the Grove has accommodations for both indoor and outdoor receptions. They have a large brick patio that can sit up to 200 guests and their indoor hall is capable of accommodating up to 140 guests with French doors opening up to a majestic view of the outside.
Another great venue perfect for holding weddings would be because which is situated in East University Drive. They have several event spaces such as Joyful, a 6500 square foot lawn, and Original which has an open air feel and dance floor, that would suite any wedding theme for all couples. Plus, hosting an event with them allows you to help out the local charities within Phoenix. 10% of the full amount is promised to go to any cause of your choice from out of seven options.
Phoenix Party Ride is committed to making sure you can celebrate and relish your wedding day events knowing you're in the hands of licensed, experienced and insured drivers. So, have a memorable day, arrive on time to all your venues and enjoy the beverages of the day in safety knowing we're here to take care of your wedding event transportation needs.
Check out our wedding related articles below for more Phoenix weddings information:
Why Choose Phoenix Party Bus?
Complete Party Solution
We provide everything you need to make your special event a memorable one. All you have to do is bring your friends.
Any Event Imaginable
We have a variety of Phoenix party buses and limos in our fleet. Our team can help tailor the perfect party bus and extras to meet your needs–big or small.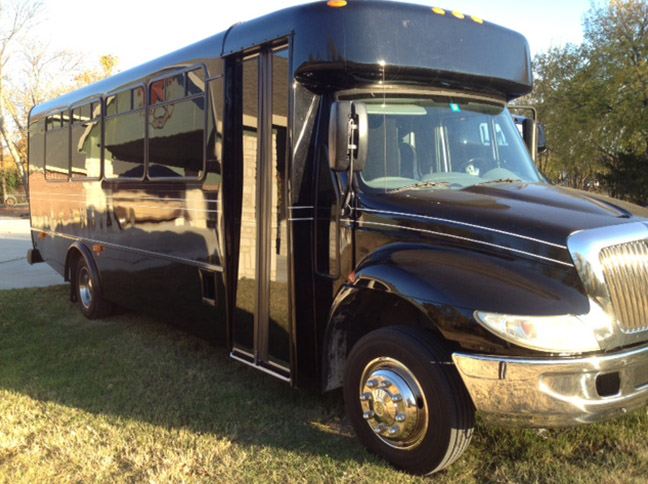 Always Arrive Home Safe
Why risk getting pulled over and going to jail for a DUI? It's not worth it. We'll get you home safe and sound from your night on the town.